Replacement Glass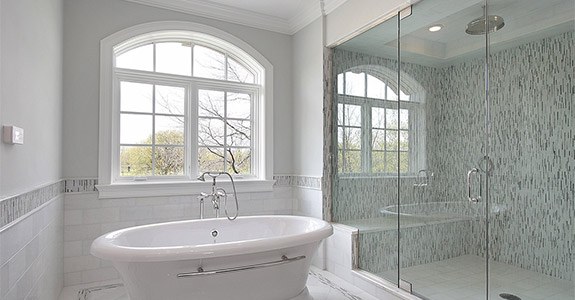 Locally owned and operated in Anchorage, AK since 1970, Replacement Glass is your number one provider of residential and commercial glass solutions. With more than 150 cumulative years of experience on our side and a passion for delivering top quality results, you can rest assured that when you come to us for glass, you're getting the very finest products, sales and service possible.
Learn more
Residential and Commercial Glass Replacement
Glass is a necessary commodity throughout our daily lives and having reliable panes that are free of damage, blemishes or imperfections means having a clear view no matter which way you look, be it through the glass of your home's shower door or the window in your office. When you need glass repaired, replaced or installed, trust that Replacement Glass is here to bring clarity and quality to every job, giving you a finished glass application that meets and exceeds your expectations. And, with the capability to tackle residential and commercial glass jobs big and small, we're your all-encompassing glass service provider.
Beyond just offering simple glass replacement in Alaska, Replacement Glass is here to be your general glass expert, no matter if you have questions or are seeking a product to implement for your unique application. We know glass in all of its forms and make it a point to exhibit our extensive knowledge and unparalleled experience in every setting, giving you confidence in choosing us to undertake your job. We're proud to be the most comprehensive glass shop in Alaska and are pleased to be able to showcase our experience in any setting. Take a look at a few more reasons we're considered one of the best resources for glass repair in Alaska:
We are American Association of Automatic Door Manufacturers (AAADM) Certified.
We utilize products from only top name brand manufacturers in both our residential and commercial applications.
We bring more than 150 years of combined glass experience to every job we undertake.
We are the largest stocking distributor of window hardware in Alaska.
We offer custom glass solutions for whatever need you may have.
Associations
We Accept